For the past few years with the temperature getting hotter and the outbreak of the epidemic, we are spend more time stay at home. How to keep cooling? How to achieve indoor ventilation? Today, let's share you some tips to choose a suitable fan for our daily life. Modern ceiling fan is a nice choice.
According to the recent news from WMO, the temperature of our planet is increasing year by year. One degree Celsius difference can makes a significant difference in human comfort, furthermore an additional 1.5°C is likely happened before 2025. So installing some good electrical fans for our homes is economical and an effective way to reduce body temperature.There are many kinds of electrical fans in the market. Compared the fans which used on the ground (such as standing fan, tower fan, floor fan, box fan, and air cyclical fan), we recommend modern ceiling fan that can save space and have low maintenance cost.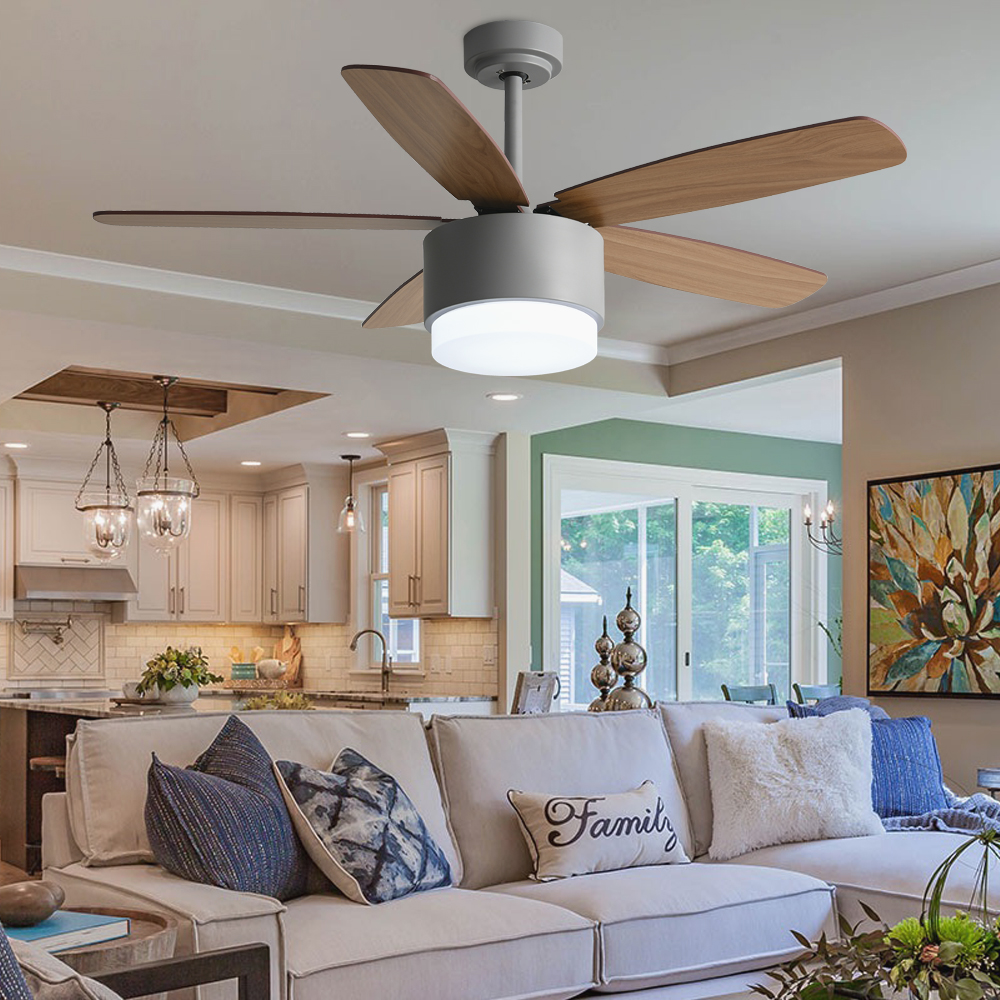 Why we recommend modern ceiling fan rather than the regular ones? First of all, fashionable ceiling fan installed on the ceiling is very friendly for small apartment. Secondly, the diversity of decorative ceiling fan can suits variety style of nowadays habitable room needs, and let the room space more beautiful and harmonious. Thirdly, many adornment ceiling fan with light, that can satisfy the demand of indoor illumination at the same time.
All in all, with the rising temperature and the rampant epidemic, people pay more attention to indoor ventilation, and the effect of modern decorative ceiling fan to promote the air circulation of the whole indoor air is very significant. Furthermore it can embellish our living space.
---
Post time: Jul-16-2021